Description
Crush cardio boredom, build explosive muscle, and group train anywhere with the TANK M1. The same challenging TANK technology you know and love, now more portable, storable, and affordable.
You talked, we listened. We designed the TANK M1 based on your feedback and ideas. With easily removable handles and compact design, the TANK M1 was designed with garage gyms and personal trainers in mind and allows you to take your sled training to the street to train with neighbors, to the cabin for a family weight sled training session, or to the park to meet friends. Wherever you want to take your training, TANK M1 will go.
Designed With Garage Gyms in Mind
---
You talked, we listened. We designed the TANK M1 based on your feedback and ideas. Now portable, storable and at a friendly price point but still as challenging as our other TANK models, the TANK M1 is the perfect home gym solution to crush cardio, build muscle, and keep group training fun and engaging.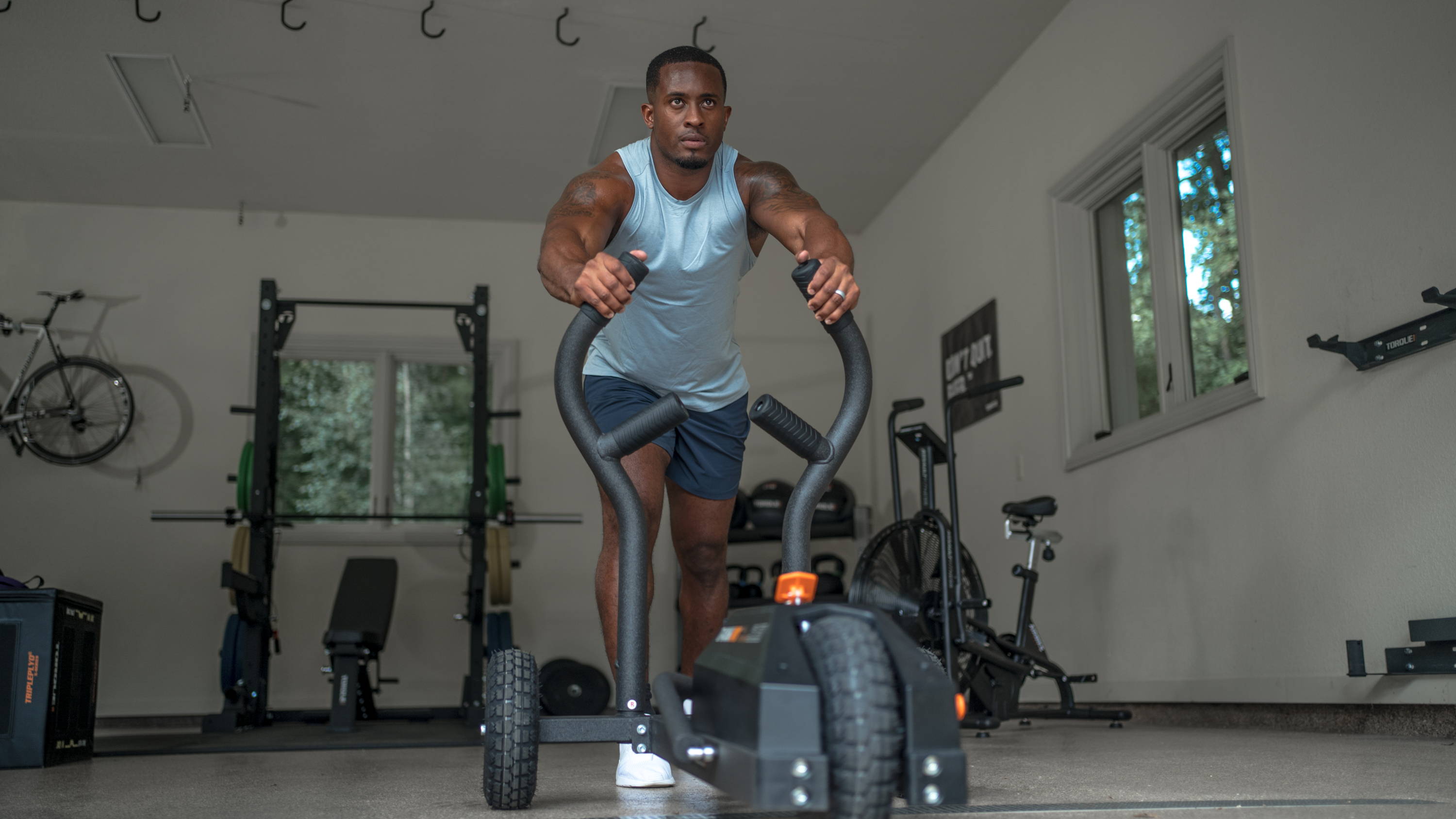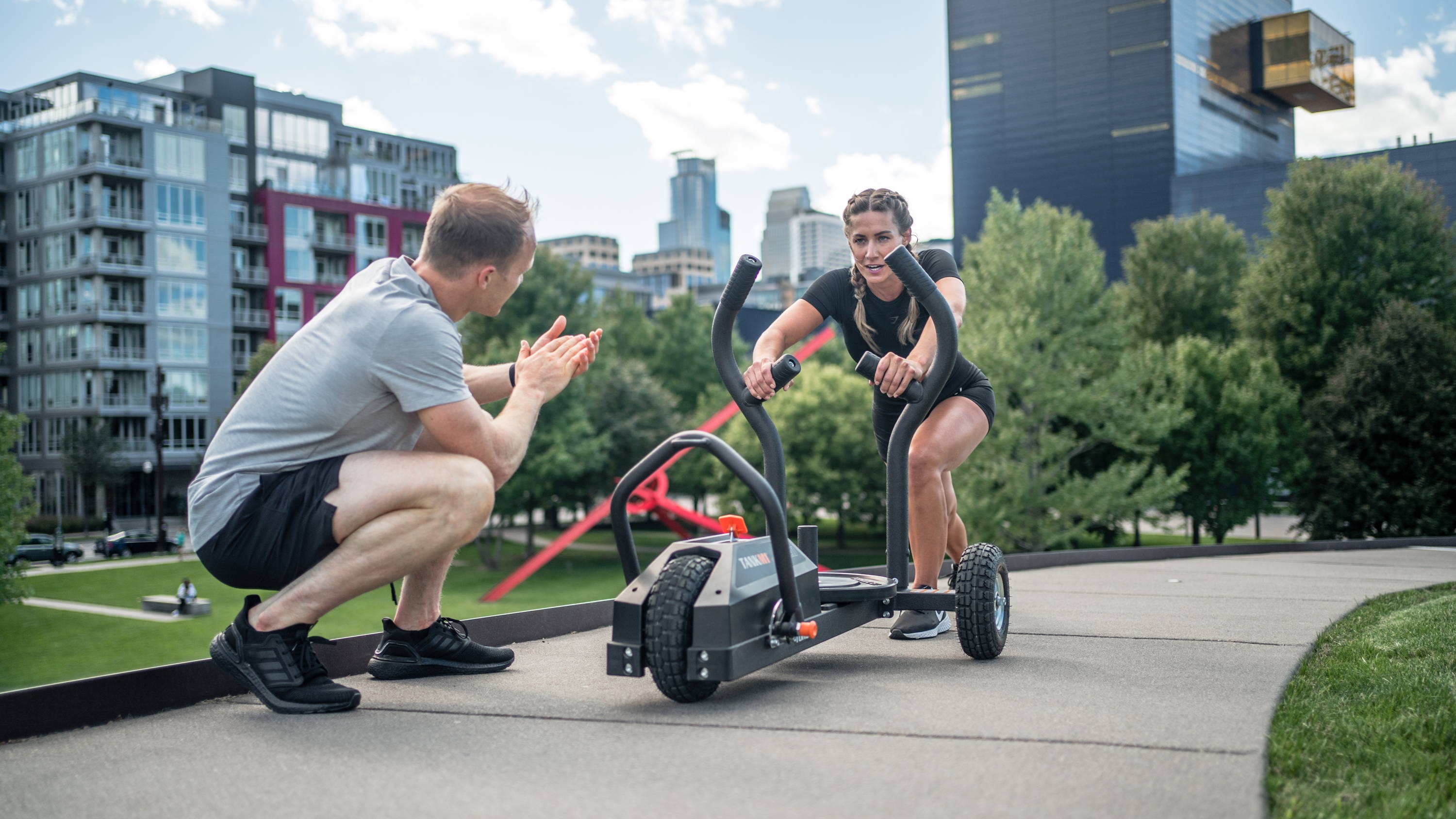 The Faster You Push It The Harder It Gets
---
Using the same technology you know and love from the TANK M4 and TANK MX, The TANK M1 offers three levels of resistance to make your workouts match the intensity you want… and then some. Unlike a traditional friction sled or weight sled, the faster you push the TANK, the harder it gets. Adjustable and frictionless magnetic brake system that increases resistance with speed creates a heart pounding-strength building workout.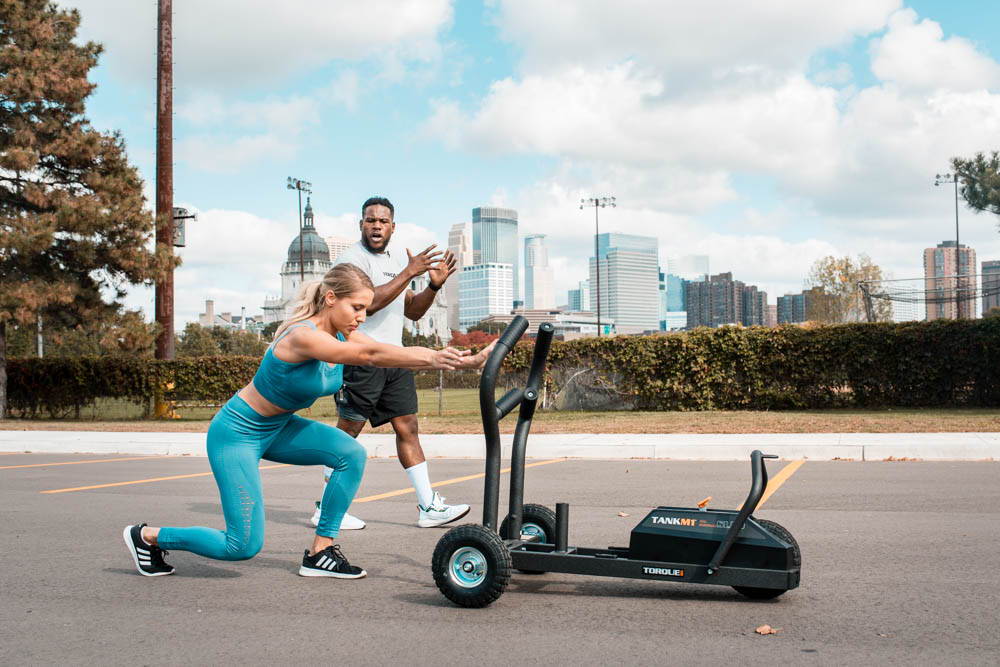 Nearly Silent Training
---
No more angry neighbors or bystanders. Unlike traditional friction sleds or weight sleds, the TANK M1 is a nearly silent training experience. So go ahead, challenge yourself or your client to that early morning workout!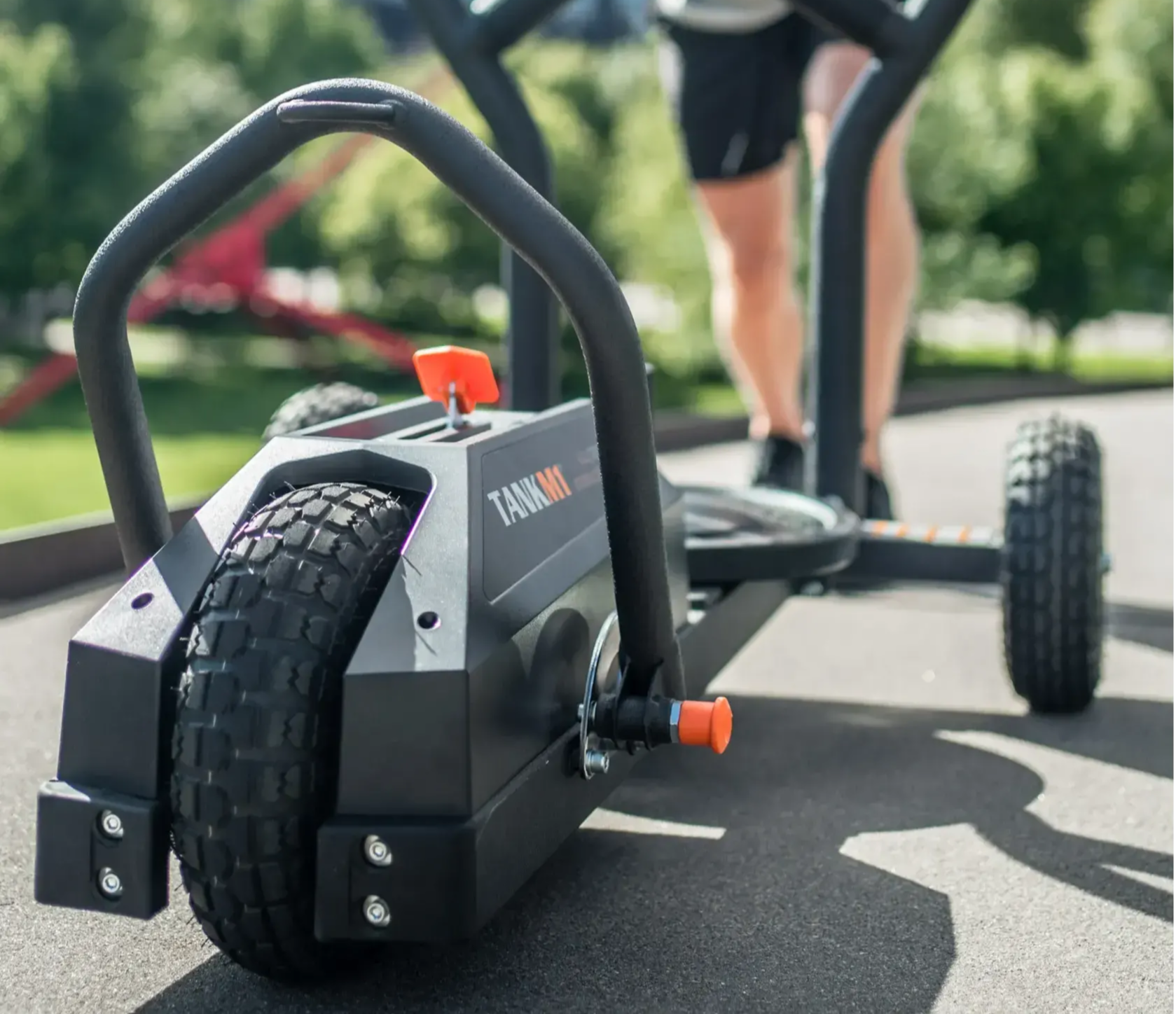 Bi-Directional Movement
---
With it's low tow bar design, you can push and pull in both directions, making group training a breeze. Want to turn your TANK around? The TANK M1's lighter, three wheel design makes quick pivots and group training easy.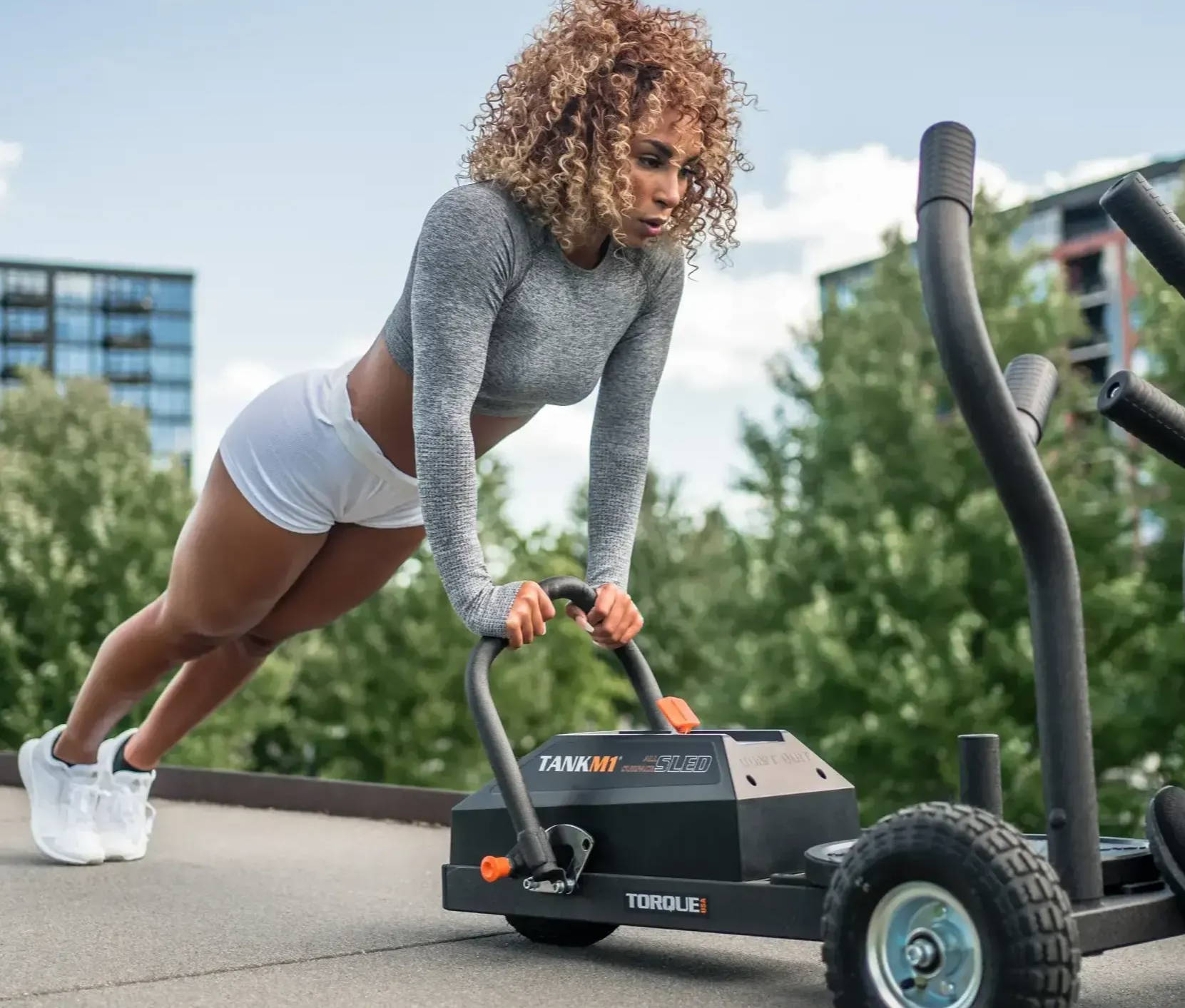 Easy Storage With Wall Bracket
---
Save space and increase training functionality. The TANK M1 Wall Bracket not only gets your training sled up off the wall, saving you sacred space, it also acts as an anchor point for battle rope and resistance band training. 
Learn more.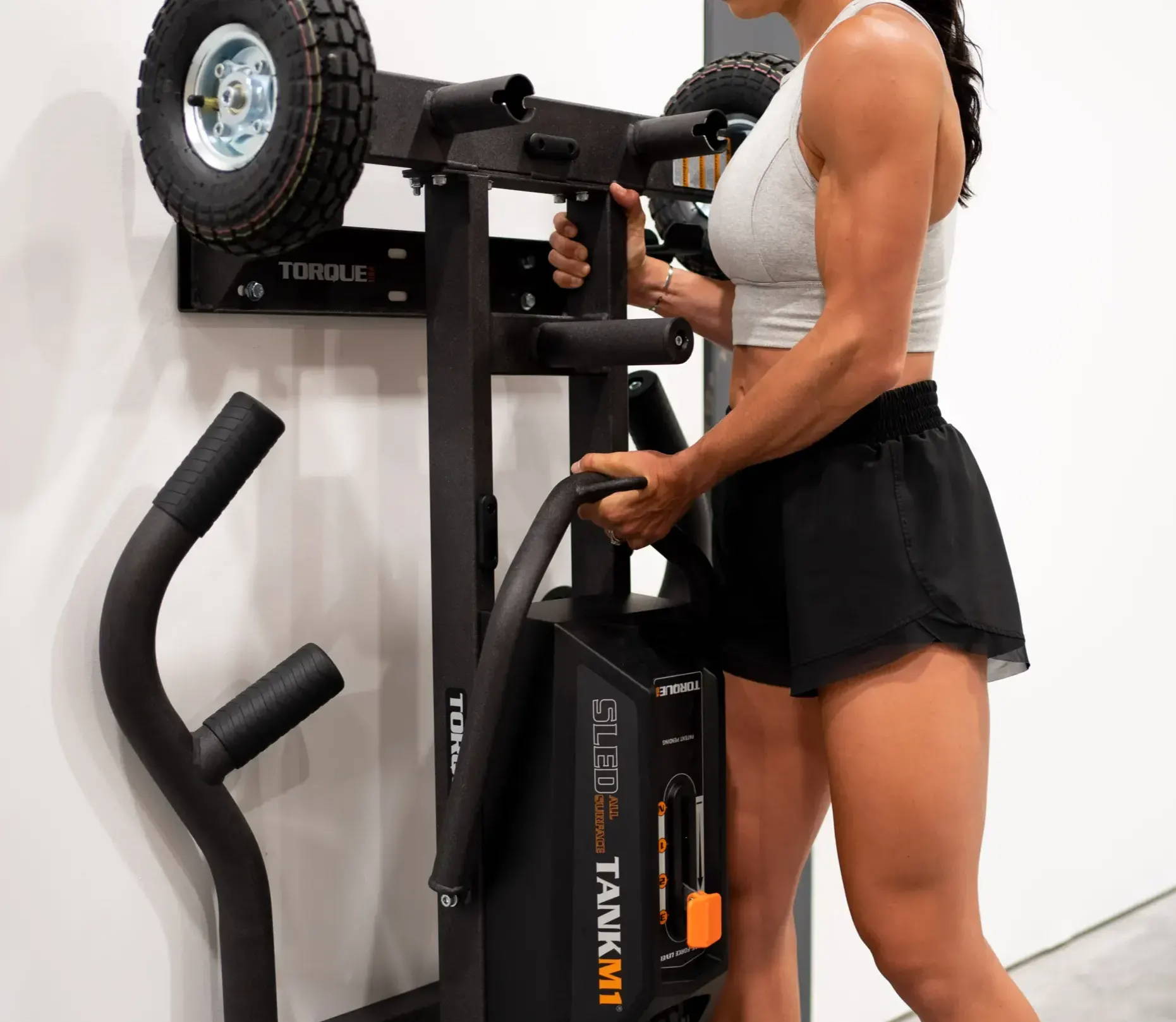 Removable, Ergonomic Handle Design
---
The TANK M1 comes standard with removable Performance Handles for easy storage and transportation with custom molded grips on high and mid-handle positions.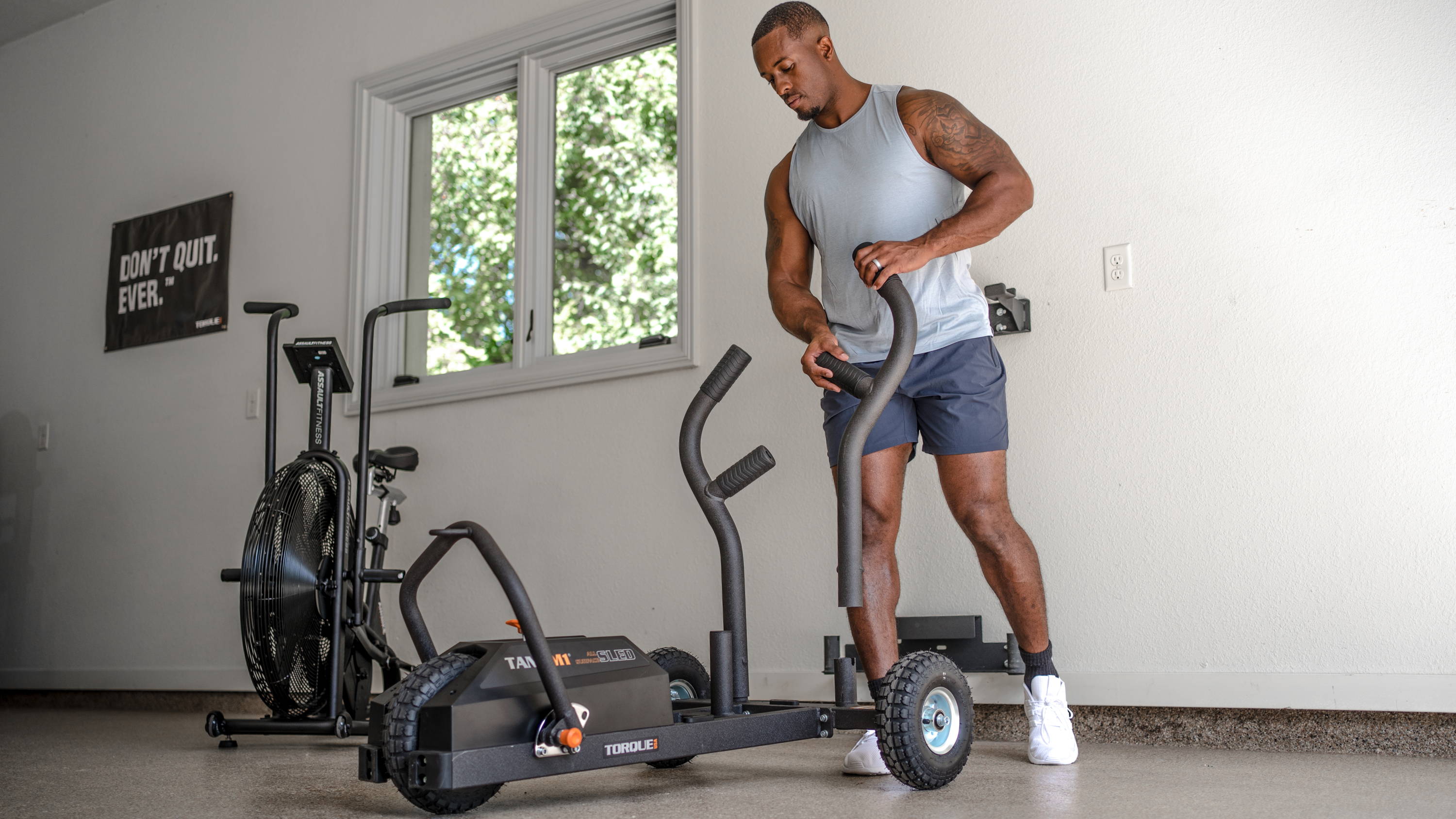 Group Training From Beginner To Pros
---
From rowing, running, pushing, to pulling, the exercises you can do with a single TANK in a group setting are endless. Changing the resistance for different level athletes on the fly makes TANK M1 group training a fun and effective workout for all.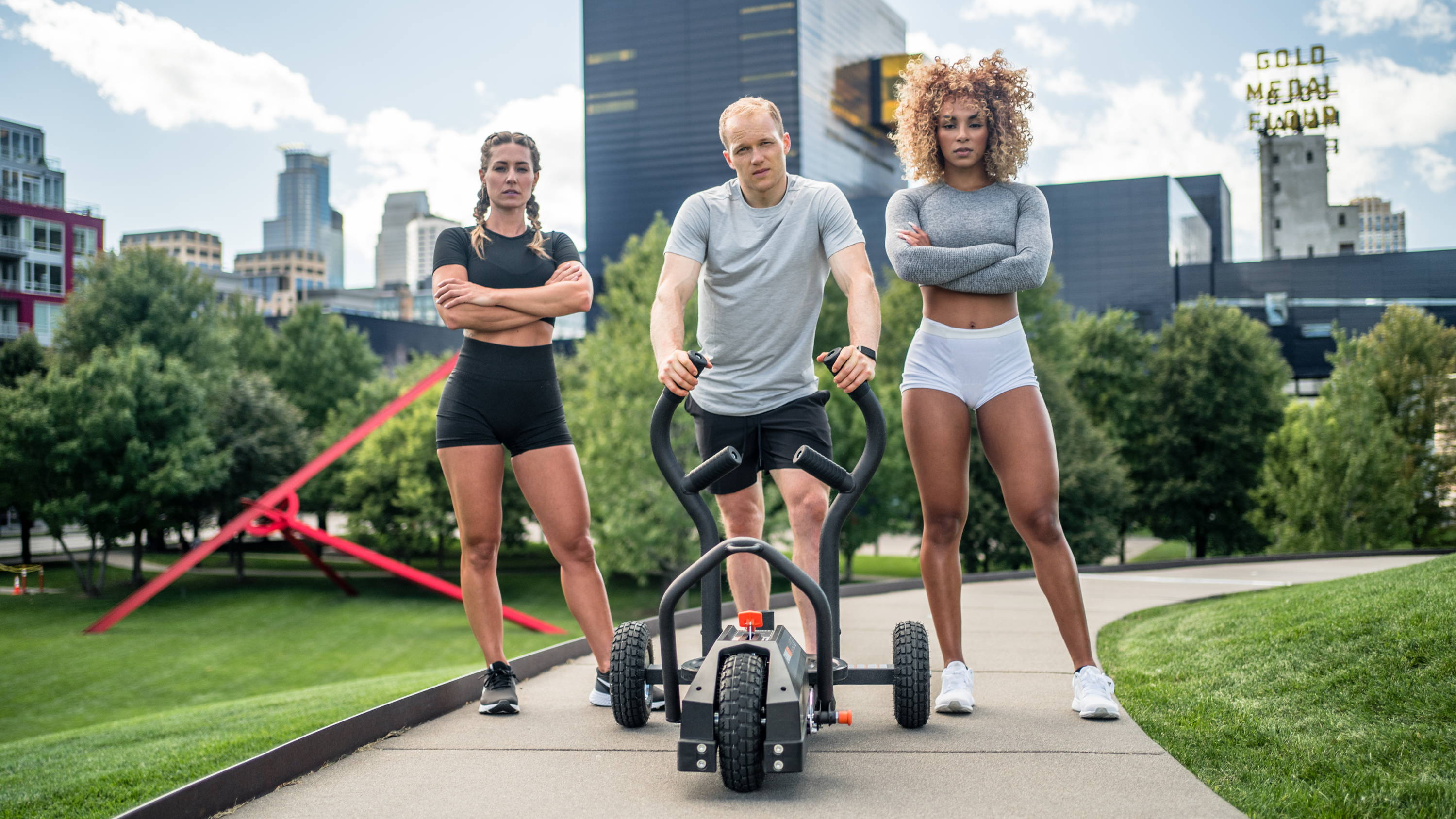 No Weight Plates Are Required for Using the M1*
---
*Thanks to TANKs magnetic braking system, added weight is not needed to increase your workout's difficulty. Rather adding a plate or two on the included weight horn may be useful for traction and for keeping rear wheels down for some movements.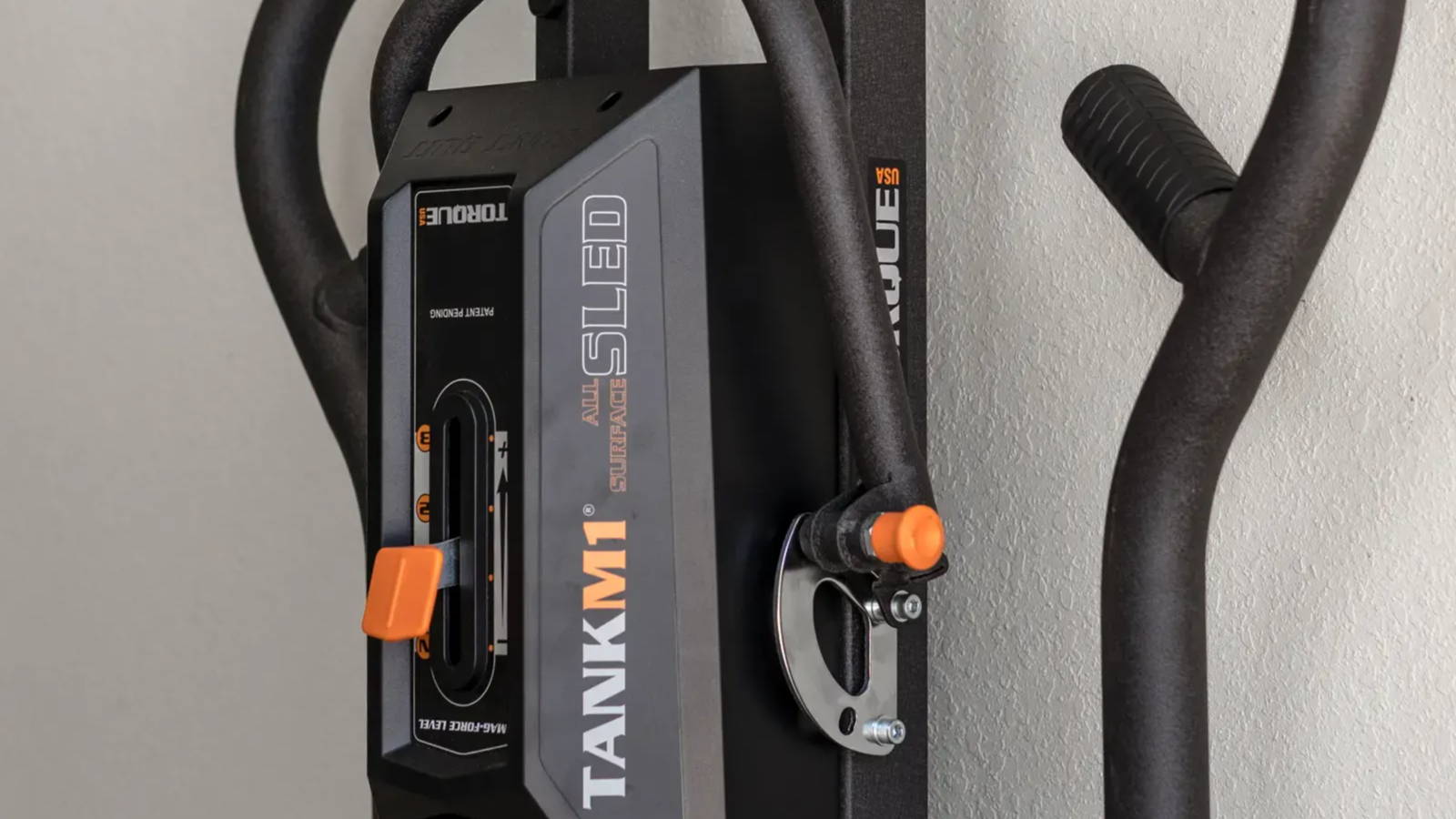 TANK is built to last. There is a 10-year warranty on the fitness sled's frame and welds, and a 1-year warranty on parts and for faulty workmanship or materials. If you aren't happy you can send the TANK M1 back for a full refund within 30 days, just pay shipping.